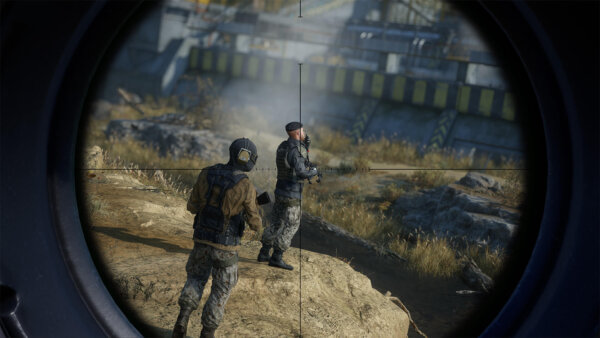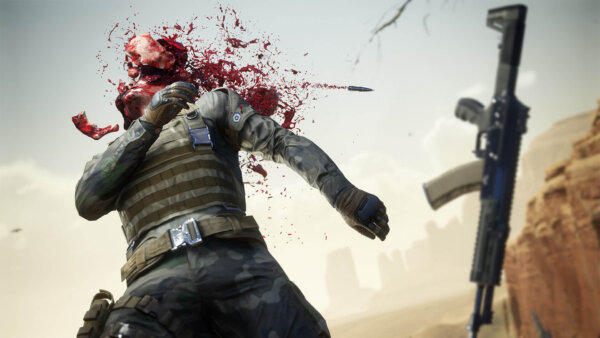 Sniper Ghost Warrior Contracts 2 Elite Edition
SGW Contracts 2 is a tactical, modern warfare shooter set in the Middle East. Play as Raven, Contract Sniper Assassin, as you eliminate a series of targets across a dramatic single-player campaign. With extreme long-range shots exceeding 1000m, gear up for the most thrilling entry to the series yet.
Buy Now
Sniper Ghost Warrior Contracts 2 marks the most challenging entry to the acclaimed series yet, introducing extreme long-range sniping with targets over 1000m away. Featuring a dramatic single-player campaign set in modern day Middle East, experience high-pressure tactical combat, deep inside enemy territory. Take on the role of Raven, Contract Sniper Assassin, as he embarks on a new series of contracts in a lawless region of the Middle East, located along the Lebanese and Syrian borders. Tasked with a seemingly impossible task, your mission is to topple an insidious criminal syndicate and bring them to justice.
In Sniper Ghost Warrior Contracts 2 Elite Edition, exclusive to PS5, introduce your enemies to an all-new level of pain with the  Crossbow Carnage DLC, containing:
Silent Hunter Crossbow – compatible with three different types of ammo, including the spectacular explosive bolt, no self-respecting assassin is complete without it
Model 550 TRV Sniper Rifle – light and nimble, this weapon is quick to aim and even quicker to fire
Mad Sheriff 9 Revolver – it's a revolver… but has dreams of being a shotgun, with the ability to shoot both bullets and buckshots at unsuspecting foes
Car K8 Assault Rifle – enjoy steady recoil in full automatic mode. Ahhh yeahhh.
Zeb-bruh Weapon Skin – Because stripes never go out of fashion
The PS5 Elite Edition will also arrive with the following next-gen enhancements:
Dualsense adaptive triggers that give each weapon its own distinct feeling
Improved SSD loading times
Upgraded textures and visuals
Ability to play in either performance mode (60fps, 2K) or visual mode (30fps, 4k).

Additional information
| | |
| --- | --- |
| JB Hi-Fi | https://www.jbhifi.com.au/products/playstation-5-sniper-ghost-warrior-contracts-2-elite-edition |
| EB Games | https://www.ebgames.com.au/product/ps5/267002-sniper-ghost-warrior-contracts-2-elite-edition |
| Big-W | https://www.bigw.com.au/product/sniper-ghost-warrior-contracts-2-ps5/p/157645/ |
| Amazon | https://www.amazon.com.au/dp/B091B5K3T9/ |
| Official Site | https://www.sniperghostwarriorcontracts2.com/ps5/ |