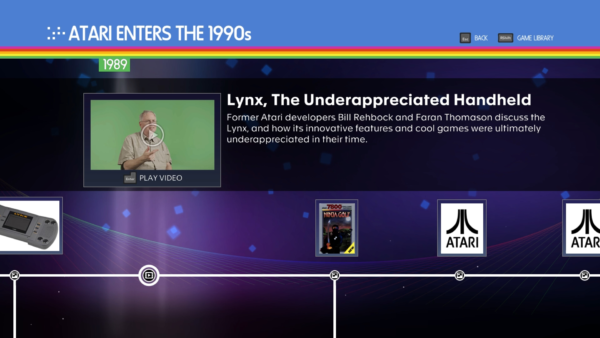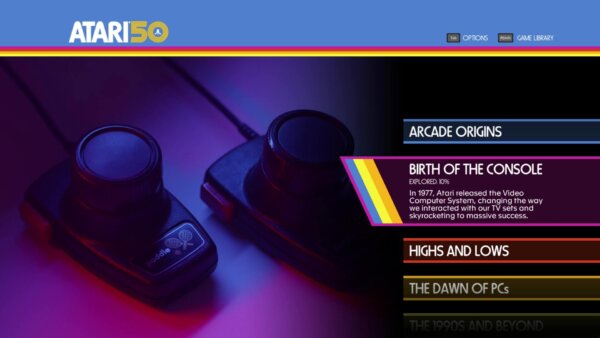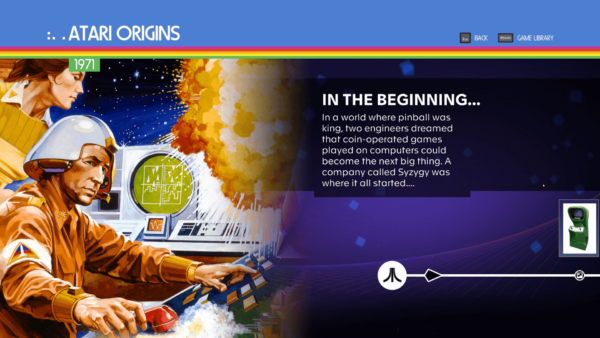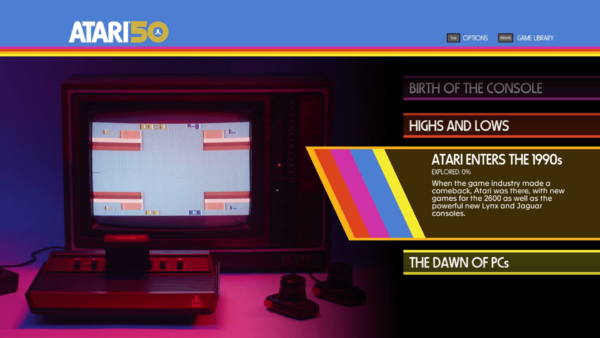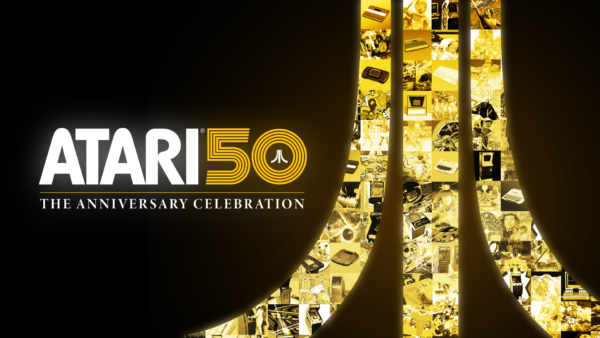 Atari 50: The Anniversary Celebration
Atari 50: The Anniversary Celebration is an interactive journey through 50 years of video games through interviews with designers, developers and industry leaders, documentary footage, product design documents, and of course, more than 100 playable games.
Buy Now
Nintendo Switch EXCLUSIVE Steelbook Edition also available: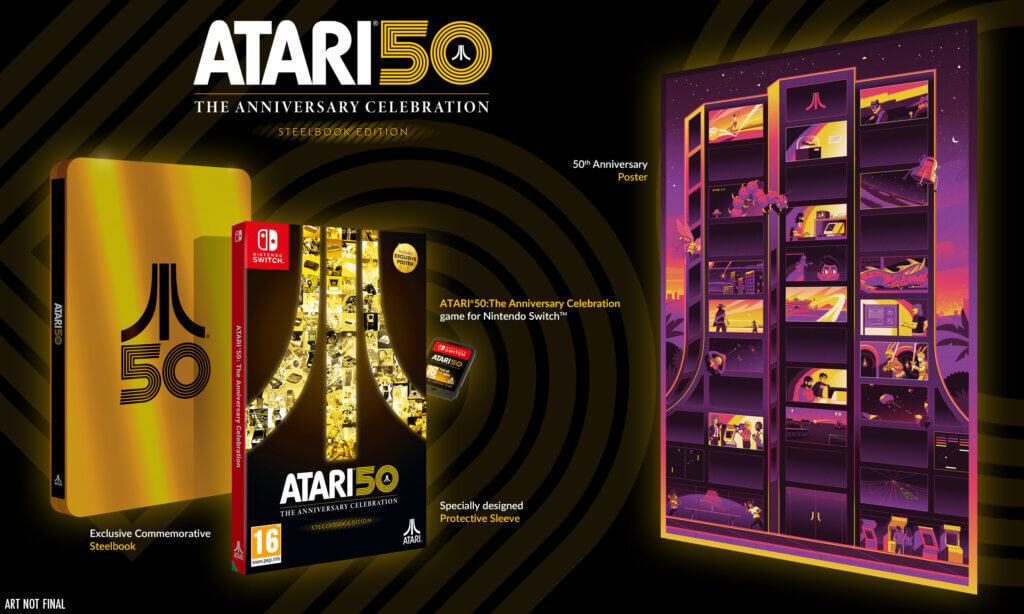 Atari is celebrating its 50th anniversary, and with it the spark that launched the modern video game industry. It has been five decades since a small team in Silicon Valley combined their creativity, curiosity and passion into making video games and hardware. The result of their efforts was Atari, one of the most recognizable and enduring entertainment and pop culture brands in the world.
Key Features:
100+ classic games lovingly presented with best-in-class emulation and modern quality-of-life enhancements – and the ability to play classic games that have not been available for ages.
Discover the brand that launched the modern video game industry and the creative individuals behind it through interviews, archival images, special source material and behind-the-scenes content within an interactive timeline.
Emulation of games created for seven hardware platforms: Arcade, Atari 800, Atari 2600, Atari 5200, Atari 7800, Atari Jaguar, Atari Lynx.
Over 60 minutes of exclusive interviews with key players in the games industry – from early Atari designers and engineers and other luminaries of the gaming world — as they discuss Atari's enduring impact on the video entertainment landscape.
A retrospective on gaming history that is a must-own for collectors and fans of video games.

Additional information
| | |
| --- | --- |
| JB Hi-Fi | https://www.jbhifi.com.au/search?query=ATARI50&page=1 |
| The Gamesmen | https://www.gamesmen.com.au/catalogsearch/result/?q=Atari+50+The+Anniversary+Celebration&dir=desc&order=relevance |
| Official Site | https://atari.com/products/atari-50th-the-anniversary-celebration |
| EB Games | https://www.ebgames.com.au/search?q=Atari+50+The+Anniversary+Celebration |