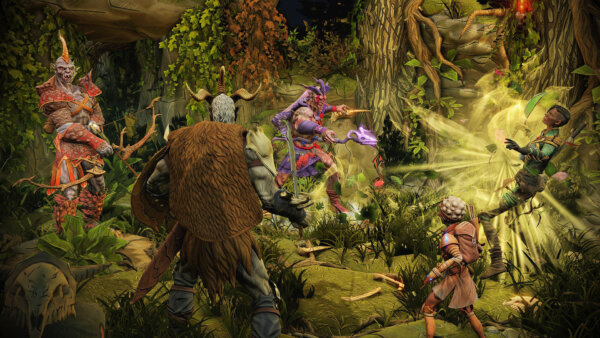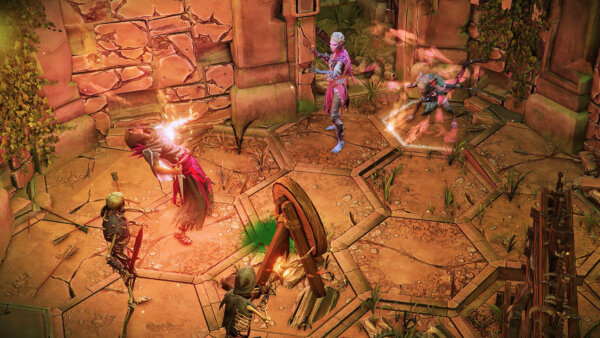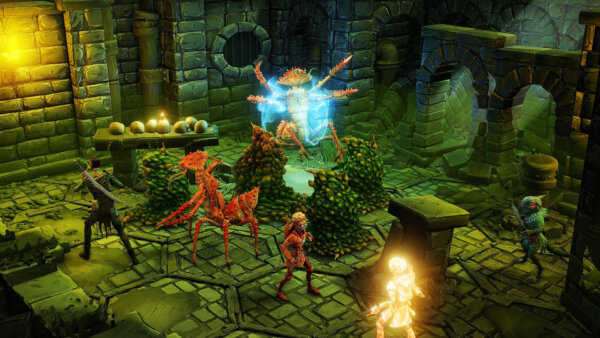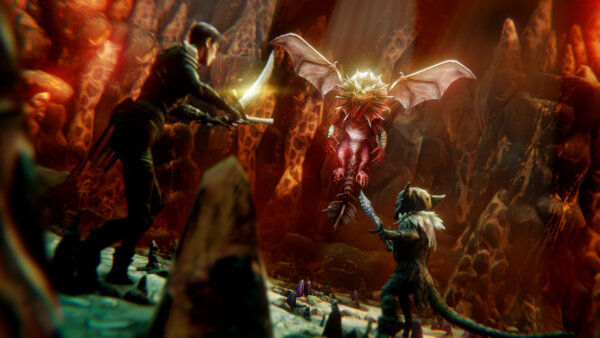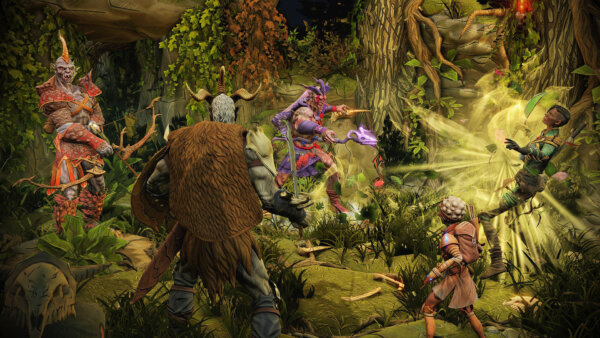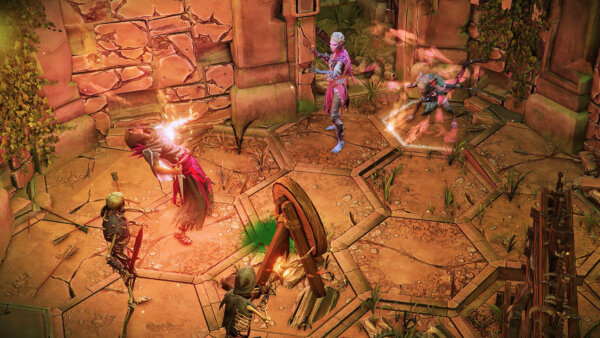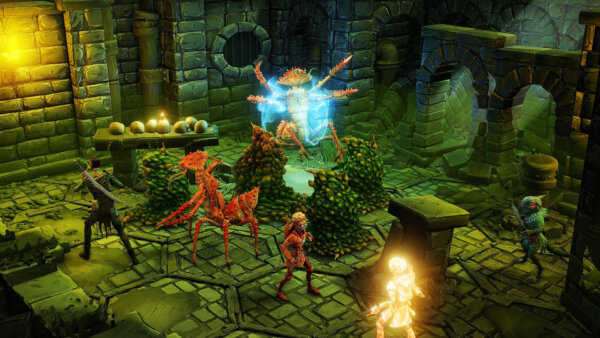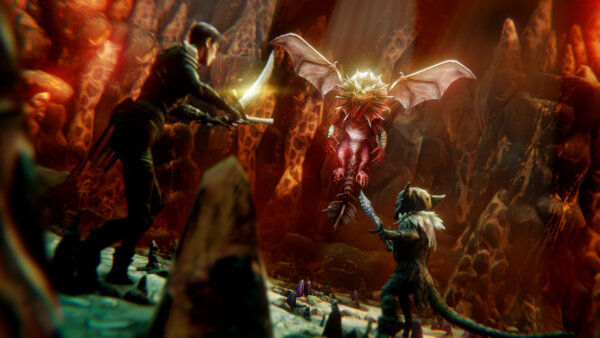 Gloomhaven: Mercenaries Edition
Whether you are drawn to the lands of Gloomhaven by the call of adventure or by an avid desire for gold glimmering in the dark, your fate will surely be the same.
Buy Now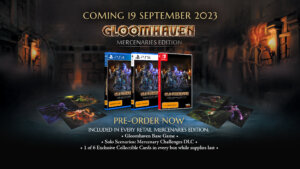 Gloomhaven, the digital adaptation of the acclaimed board game, mixes Tactical-RPG and dungeon-crawling. Its challenges, legendary for their unforgiving nature, reward only the most daring players with the sharpest minds.  With your guild of fearless mercenaries, you will carve your way through terrifying dungeons, dreadful forests and dark caves filled with increasingly horrific monsters to reap the rewards…or die trying.
Key Features:
Master 17 one-of-a-kind mercenaries: each with dozens of unique abilities and create powerful team synergies between them.
Face boundless challenges: dozens of powerful enemies with their own skills, dangerous elite encounters and unique, challenging boss fights.
Upgrade your abilities, perks and gear wisely: every choice that you make matters if you want to get out of dungeons in one piece.
Dive into the acclaimed boardgame campaign: 95 intense missions with branching storylines fueled by the crucial decisions made.
Experience the exclusive Guildmaster adventure: take on over 160 challenging missions to liberate areas of the map, create your own guild of hired blades and manage freely your mercenaries' roster to create deadly team synergies.
Included in every Retail Mercenaries Edition:

Gloomhaven Base Game
Solo Scenarios: Mercenary Challenges DLC, which includes:

17 new exquisitely punishing scenarios, each tailored to a specific base game Mercenary.
17 new items, one for each of the original Mercenaries Items & scenarios reworked and rebalanced by Isaac Childres to better fit the digital version.
And a set of new unique enemies.

1 of 6 Exclusive Collectible Cards in every box while supplies last.

Additional information
| | |
| --- | --- |
| The Gamesmen | https://www.gamesmen.com.au/search?q=gloomhaven |
| JB Hi-Fi | https://www.jbhifi.com.au/search?page=1&query=gloonhaven&saleItems=false&toggleonPromotion=false |
| EB Games | https://www.ebgames.com.au/search?q=gloomhaven |
| Amazon | https://www.amazon.com.au/dp/B0C93J6MBH?th=1 |