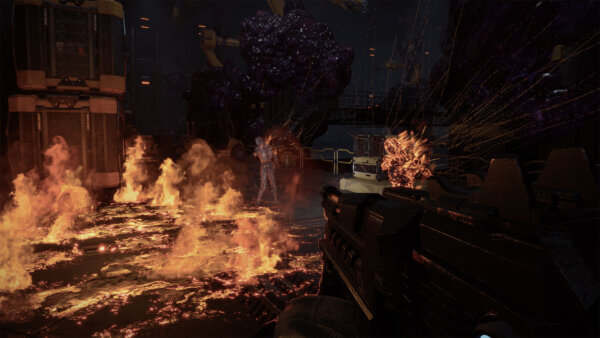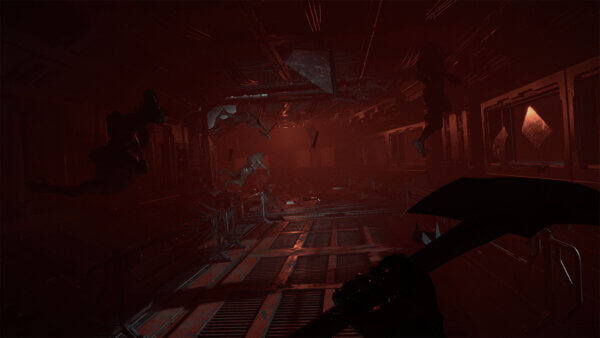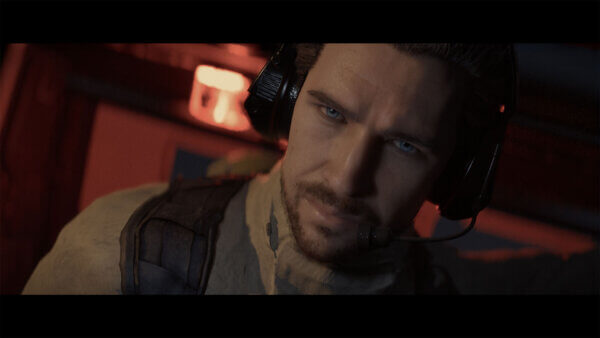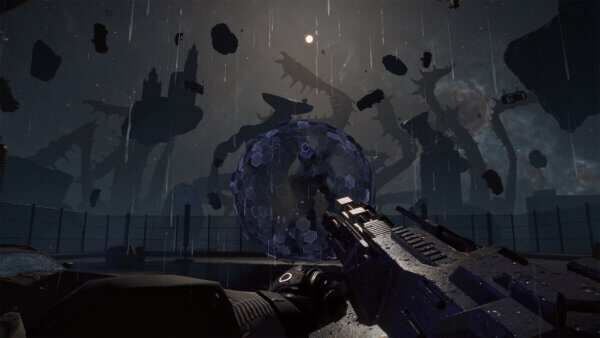 Quantum Error
Experience the mysticism of a cinematic story driven First Person/Third Person shooter set in the coming of the Quantum Age.
Buy Now
As Fire Capt. Jacob Thomas, explore and descend deep into the high tech, yet esoteric, Monad facility and beyond, to interstellar travel, encountering enemies and bosses from the familiar to the inexplicable, on a rollercoaster of cosmic horror as you fall deeper and deeper into the unknown.
What starts as a simple mission to save lives from the burning complex, soon descends into a nightmarish cosmic journey that will take you from reality to other worlds where you must fight for your life as well as others.
Key Features:
Immerse yourself in a cinematic story and seamless gameplay as you meet a full cast of intriguing characters that leave you questioning everyone's motives up until the very last moment.
Experience stunning graphics and dramatic lighting utilizing Global Illumination in Unreal Engine 5 accompanied by a provocative soundtrack in 3D audio where you feel the terror of this cosmic journey!
Seamlessly switch between first person and third person extinguishing the flames of a roaring fire as you make your way through the smoke-filled facility to save people. Firefighter tools like the jaws of life can become the jaws of death as you chop through enemies!
Advance from fireman's bunker gear to a spacesuit with a jet pack as you travel from the facility to planets, fighting a variety of earthly and alien enemies to epic boss battles, while wielding a vast array of high-tech upgradeable weaponry.
PS5™ in game features:

Haptic Feedback: Experience a Firefighter's sensation in your hands. Intensity of a backdraft door, using the K12 saw, or feeling the flames of a roaring fire.
Adaptive Triggers: Feel the tension of a Firefighter's tools and weapons as they resist, vibrate, and fight back with every action or while administering CPR.
Controller Microphone: Utilize the controller microphone to deliver breaths during CPR.
SSD: Experience near instant loading times for seamless gameplay.
3D Audio: Immerse yourself in the chilling sounds coming from every direction as you revel in the provocative soundtrack which enhances the terror and excitement of Quantum Error.

Additional information
| | |
| --- | --- |
| Official Site | https://quantumerror.games/story |
| Amazon | https://www.amazon.com.au/dp/B0CK1J942K |
| EB Games | https://www.ebgames.com.au/product/ps5/301368-quantum-error |
| JB Hi-Fi | https://www.jbhifi.com.au/products/playstation-5-quantum-error?queryID=dff12bd02401b5932b04c1c51d04b9f5&objectID=667197 |
| Big-W | https://www.bigw.com.au/product/quantum-error-ps5/p/404900 |