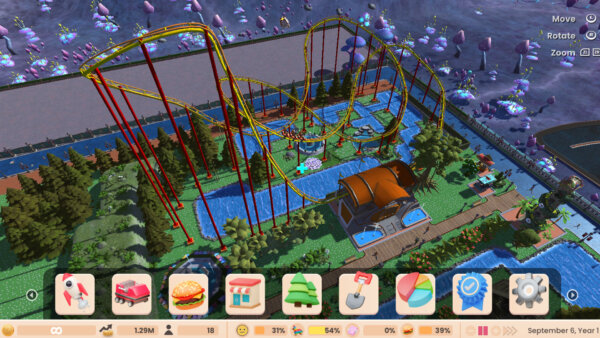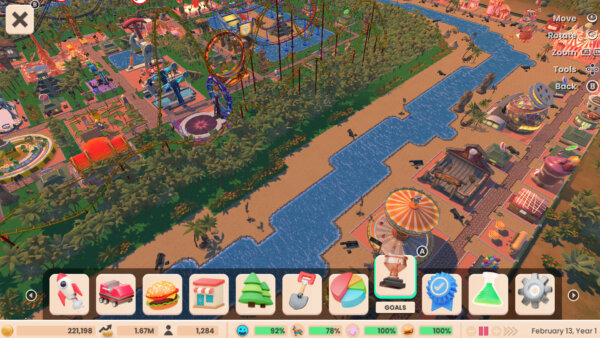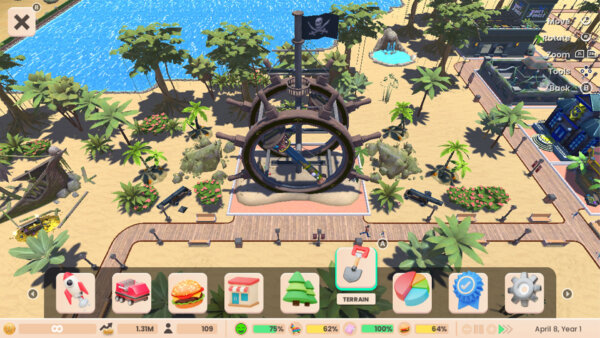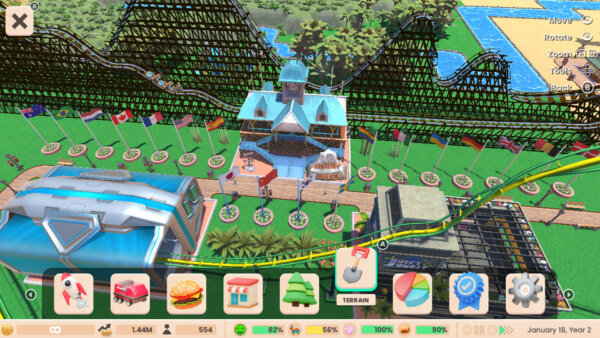 RollerCoaster Tycoon Adventures Deluxe
The best-selling roller coaster simulator for console just went Deluxe! You will find 80 new rides and attractions, including some new seasonally-themed rides, bringing the total number to a whopping 200!
Buy Now
The new, modernized interface looks amazing and makes it easier to build your park using terrain from four environments, including alpine mountains, desert canyons, jungle tropics and even a lunar moonscape.
RCT Adventures Deluxe is an all-ages treat for players who love theme park simulations and fans who like to build coasters. The intuitive coaster builder lets you create wild, death-defying coasters that twist and turn, swoop and swirl.
Three in-depth game modes mean countless hours of gameplay, including Adventure Mode, Scenarios Mode, and the open Sandbox Mode.
Key Features:
Rides: 80 new rides and attractions brings the total to 200!
Modes: Adventure, Scenario, and Sandbox gameplay modes for variety and replayability.
Coasters: build seven kinds of fully-customized coasters, including old-school Wooden, Steel, Winged, Hyper, Inverted, Dive, and Accelerator.
Management: a streamlined interface gives you all the controls you need to grow your park while using a game controller.
Painting:  every ride, coaster, shop and restaurants can be customized with a range of colours so you can make them stand out or create colour-coordinated sections of your park.
Landscaping: get super detailed with the design of your paths, add flowers, bushes and trees foliage, and cool water features throughout your park.
Terrain: build your theme park in the mountains, in the desert, jungle even on the moon.

Additional information
| | |
| --- | --- |
| Official Site | https://atari.com/products/rollercoaster-tycoon-adventures-deluxe |
| EB Games | https://www.ebgames.com.au/search?q=rollercoaster+tycoon+adventures+deluxe |
| The Gamesmen | https://www.gamesmen.com.au/search?q=rollercoaster+tycoon |
| Amazon | https://www.amazon.com.au/dp/B0C9PMGYSK?th=1 |
| JB Hi-Fi | https://www.jbhifi.com.au/search?page=1&query=rollercoaster+tyc&saleItems=false&toggleonPromotion=false |