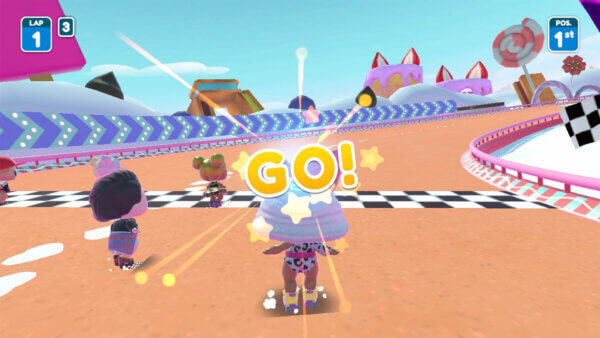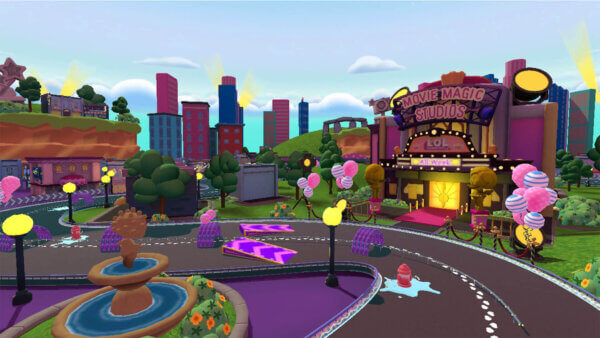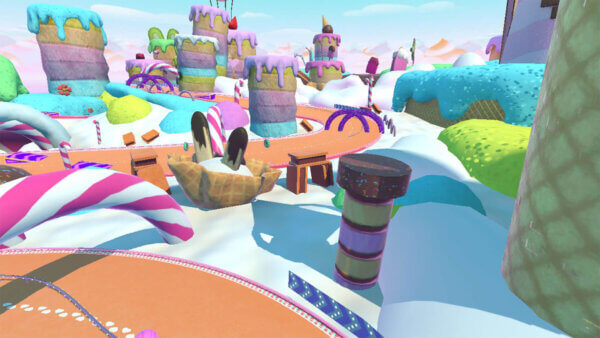 L.O.L. Surprise! Roller Dreams Racing
Race your friends in L.O.L. Surprise!™ Roller Dreams Racing, a roller-skating racing game based on L.O.L. Surprise!
Buy Now
Players can choose one of their favourite characters, and race in a variety of tracks and modes with up to 4 players! Explore popular L.O.L. Surprise! themes including delectable sweets, Route 707, outer space and beyond. With each race you will earn Glitter Points to open L.O.L. Surprise! Balls and unlock different surprises like stickers and accessories to use in future races.
Key Features:
Games Modes:
o Multiplayer: 4 friends can compete on any track to find out who is the best L.O.L Surprise! Roller skater!
oSingle Race- Hop right in and race against 7 AI opponents.
oL.O.L. Surprise! Grand Prix- Race through multiple courses to be declared the Grand Prix Champion!
Customization and Items: Choose from a variety of different skates and customize them with stickers and FX earned by competing in races. Slow down your opponents with items like confetti bombs, cupcakes, glitter, and bubble gum.
L.O.L. Surprise! Balls: After every race, players will earn coins that can be used in their claw machine. Unwrap different themed L.O.L. Surprise! Balls and earn various prizes to add to your collection.
Courses: Race in multiple circuits on tracks based on the most popular L.O.L. Surprise! Themes.
World Tour – Route 707 always shines, packed with great events and landmarks from all over the world, an unforgettable journey.
Space Trek – A trip to space, where it's always nighttime and landscapes are always under the light of a festival of stars and galaxies.
Dessert land- The land of sweet desserts is a visual feast full of colours, shapes, and flavours.

Additional information
| | |
| --- | --- |
| JB Hi-Fi | https://www.jbhifi.com.au/products/nintendo-switch-l-o-l-surprise-roller-dreams-racing?queryID=5f6427d0db5b609afddeed7e1bce843d&objectID=663097 |
| Amazon | https://www.amazon.com.au/dp/B0CHF8W9F9 |
| The Gamesmen | https://www.gamesmen.com.au/swt-lol-surprise-roller-dreams |
| Big-W | https://www.bigw.com.au/product/l-o-l-surprise-roller-dreams-racing-nintendo-switch/p/394427 |