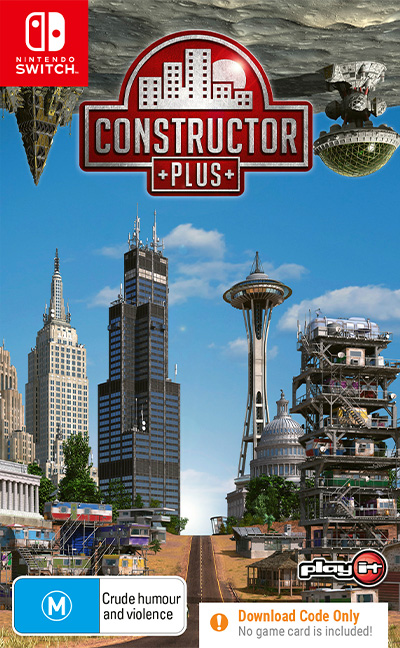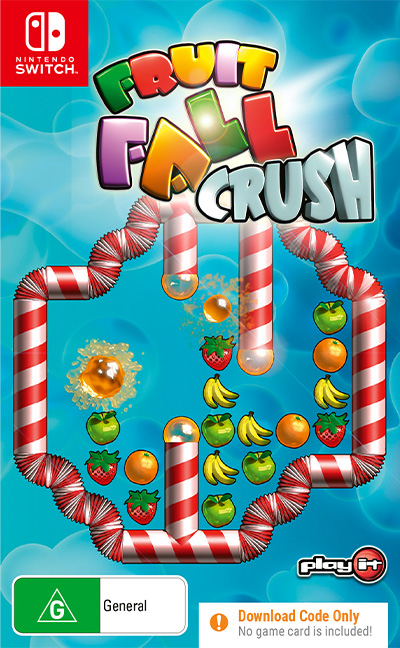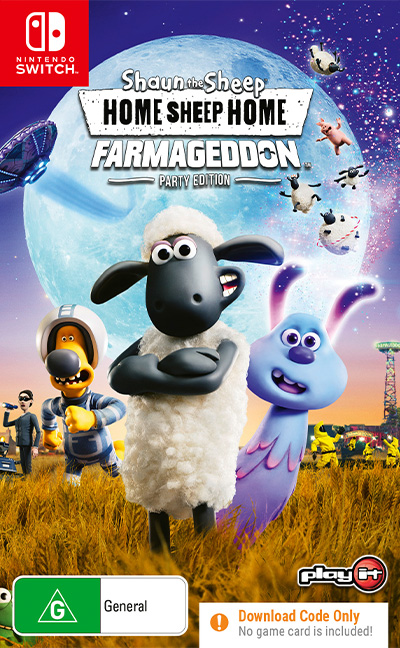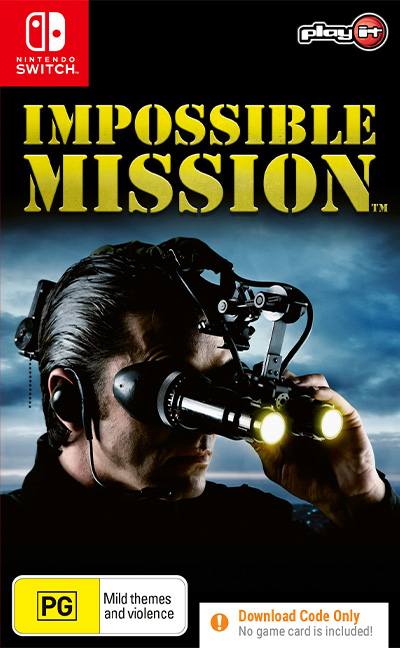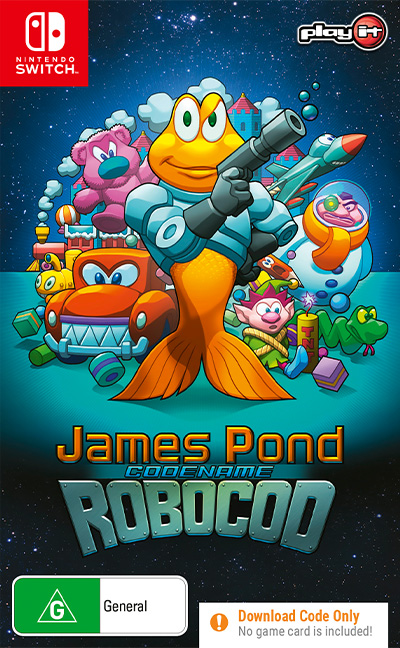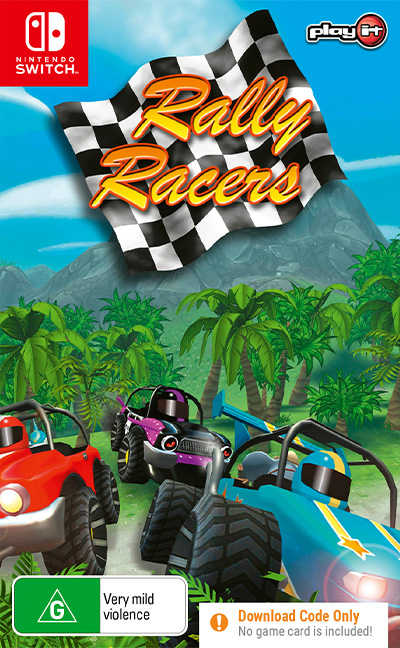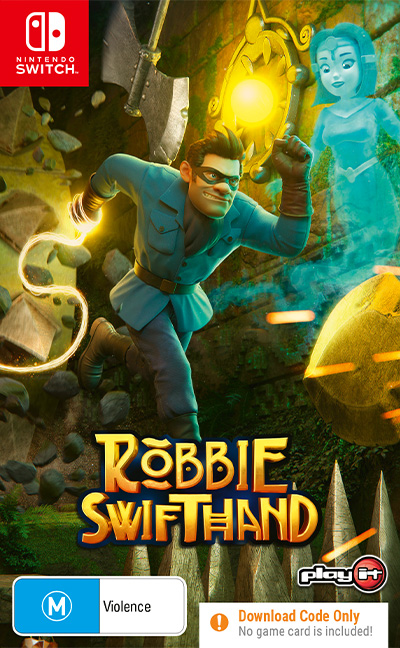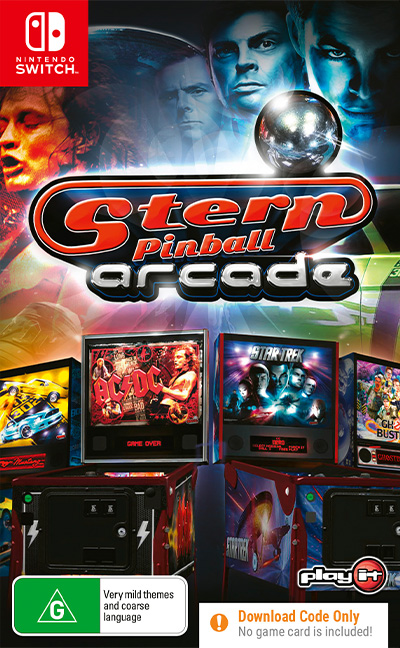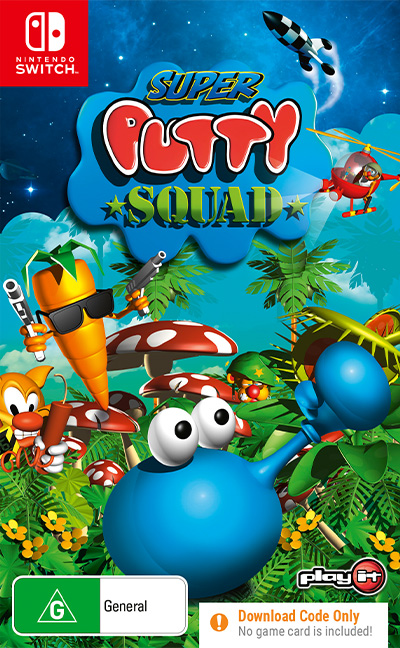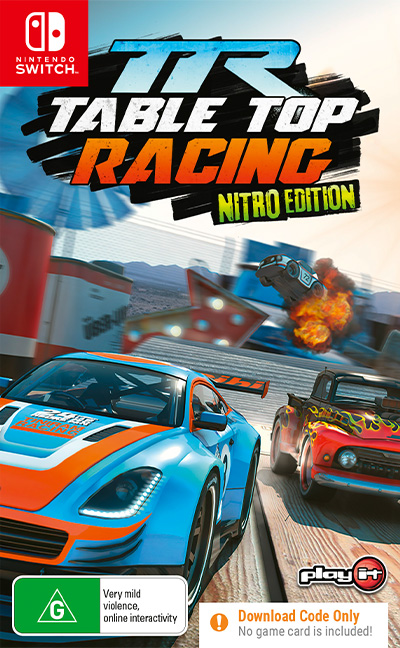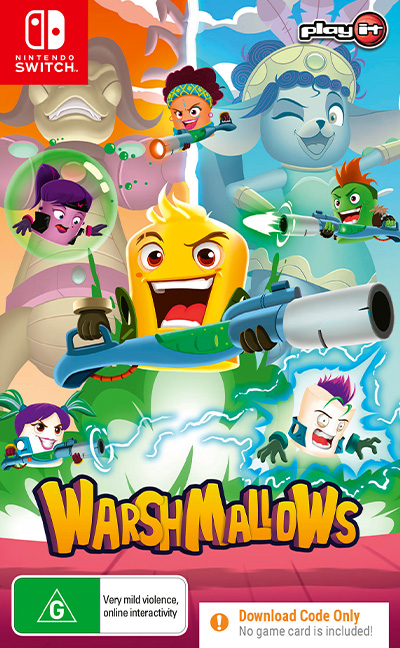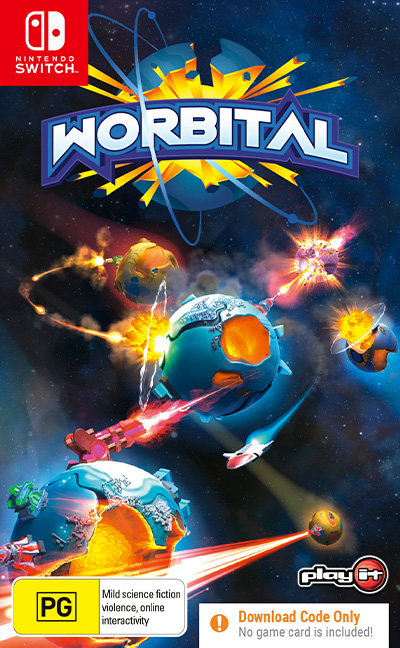 PlayIt!
New Nintendo Value Titles – Code in a Box
Constructor Plus
Fruitfall Crush
Impossible Mission
James Pond Codename: Robocod
Rally Racers
Robbie Swifthand & the Orb of Mysteries
Shaun The Sheep Home Sheep Home: Farmageddon Party Edition
Stern Pinball Arcade
Super Putty Squad
Table Top Racing Nitro Edition
Warshmallows
Worbital
Buy Now
Constructor Plus
Take on the role of a budding property developer and build yourself up from minor-league housing crook to interplanetary property tycoon, wheeling, dealing and thieving all the way. Getting to number one is easy if you know how – it just might not be legal! Use a variety of sneaky methods to do over the competition, from a selection of Undesirables to calling in the Mob when you need a more heavy-handed approach…
Fruitfall Crush
Fruitfall Crush: Games this addictive and easy to play don't grow on trees! Easy to play but a nightmare to put down, Fruitfall Crush is a digital delight featuring all the traditional and popular puzzle game elements needed to keep you coming back for more… and more!
Impossible Mission
Impossible Mission…Another visitor, stay a while, stay FOREVER! A faithful adaptation of the past Epyx classic that improves on the original in every way. Includes three versions: the C-64 original, classic and the totally updated new version.
James Pond Codename: Robocod
Lean, mean and part machine – James Pond: Codename Robocod comes to Nintendo Switch. James Pond, one of the true gaming legends, returns for his greatest adventure yet in Codename: RoboCod. With scores of mind bending levels, cunningly hidden rooms, topped off with some of the best cartoon-style graphics around.
Rally Racers
Rally Racers roars into action on Nintendo Switch. Wacky cartoon racing at its best, this is an action packed family racing game that's fast and furious fun for all.
Robbie Swifthand & the Orb of Mysteries
Sent to save humanity, ROBBIE SWIFTHAND is not your usual hero, as his only driving force is TREASURE! So when he is summoned into the temple by a little spirit and tasked with finding the three parts of the Orb of Mystery, Robbie takes this as a quick cash grab opportunity and immediately accepts! It's a temple full of treasure, after all! But Robbie soon finds out that not everything is as it seems…
Shaun The Sheep Home Sheep Home: Farmageddon Party Edition
Join SHAUN THE SHEEP and his friends, journeying through underground caverns, the busy streets of London and teleporting through outer space all in search of the green, green grass of home!
Stern Pinball Arcade
Stern Pinball Arcade is the most realistic & accurate pinball game to date. Featuring a combination of 12 classic and varied tables, truly immersive music and ultra-realistic effects, actual code and graphical textures supplied by Stern Pinball themselves to create an incredible 3-D rendered virtual arcade.
Super Putty Squad
Putty Is Back! A timeless classic hits the Nintendo Switch. Jump, bounce, squidge and stretch your way to victory as you help Putty save his kidnapped friends from certain death in this classic gaming platformer with over 100 levels.
Table Top Racing Nitro Edition
Table Top Racing: World Tour – Nitro Edition Pint-Sized, Powered-Up Racing! Get behind the wheel of 16 ultra-cool, miniaturised racing cars and engage in combat-racing like no other. Master over 30 table-top race tracks and over 180 events in a bid for glory, then take the battle Online* and compete with the best in the world. On Nintendo Switch you can bring a friend too! Race offline or online with two new split-screen game modes. Go head-to-head in "Splitscreen Vs. Battle" mode and take on the A.I. or get online with "Splitscreen Online" mode and take on the world! Crush your enemies with 8 cunning 'Power-ups' and 6 unique 'Weapon Wheels' and blast your way to victory! Pint-Sized, Powered-Up Racing has never looked so good or been so much fun.
*All Online game modes require a valid Nintendo Switch Online account.
Warshmallows
Warshmallows is a local and online multiplayer game that makes you enjoy the fun of spending quality time with your family and friends but also with people from around the world by playing intense, funny, and unpredictable battles. In a very cute universe, you will have to fight in a team or solo to be the last person or team standing. To do so, you will take control of a Warshmallow a tiny, cute, and very skilled creature with multiple abilities like triple jump, instant dash, and slowing the time to avoid bullets. To add more fun, each character you chose has his own special power which makes every battle an epic test of aiming skills, intelligence, and reflex.and most importantly… collect the donuts!
Worbital
WORBITAL is space war in real-time, with tension filled game play and gravitational destruction on a whole new level! Each player commandeers a planet, building support structures and increasingly powerful weapons. Use your weaponry to destroy enemy planets and wreak total havoc on the solar system! THE GOAL…BE THE LAST CIVILIZATION STANDING!

Additional information
| | |
| --- | --- |
| Big-W | https://www.bigw.com.au/collection/selected-play-it-games |