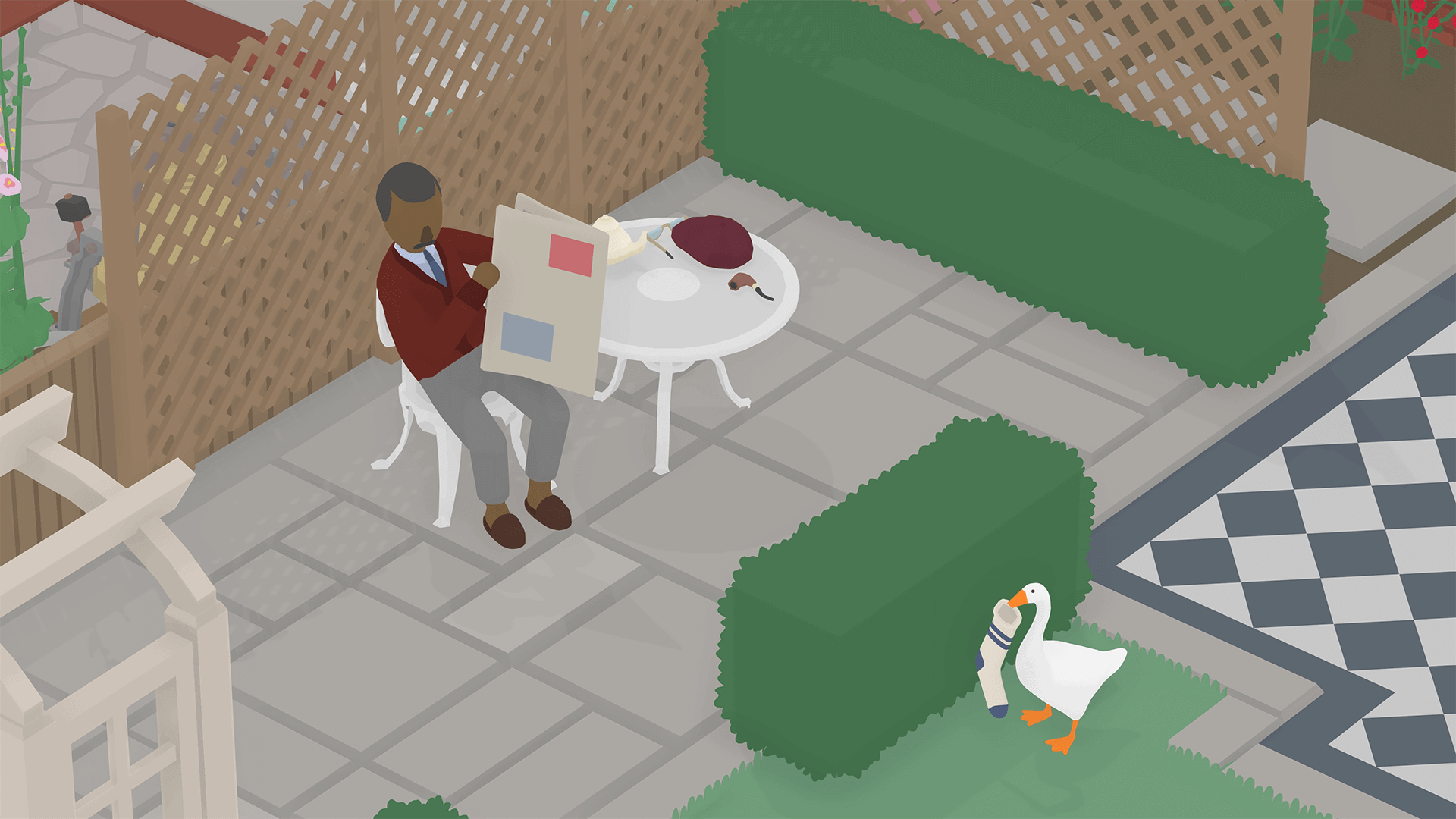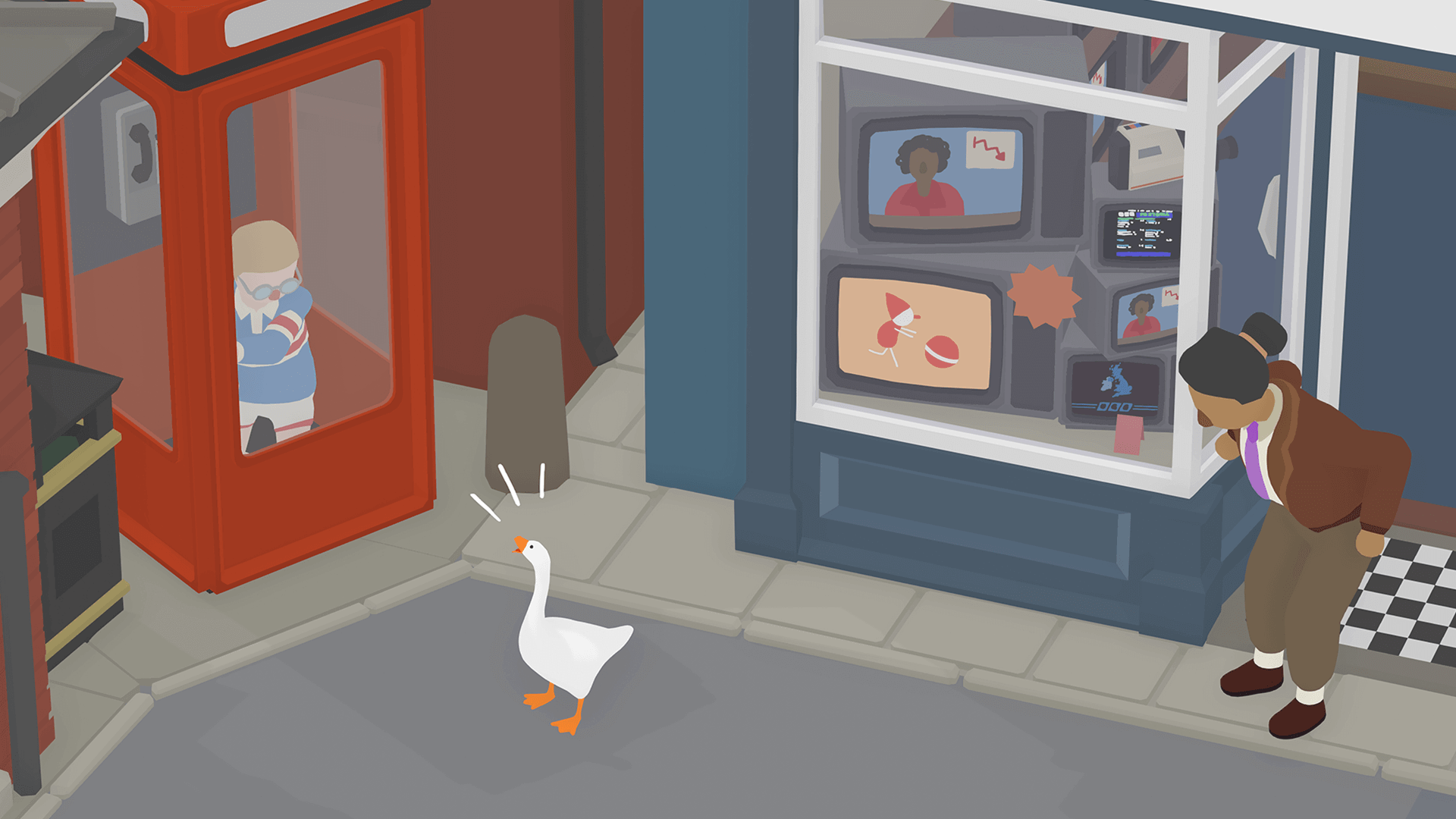 Untitled Goose Game
It's a lovely morning in the village and you are a horrible goose.
Buy Now

Untitled Goose Game is nothing short of a *honk*nomenon (sorry!), having transcended the hallowed halls of nerdom to become an essential piece of the cultural zeitgeist.
Australian developer House House created the ultimate anti-hero with their headlining Goose, crafting a clever and genre-busting puzzler that achieves brilliance with hilarious gestures and impeccable nuance.
A Spring/Summer edition of the Plaza Catalogue: a 24-page retail catalogue featuring useful items and objects that a goose might enjoy collecting

An 11″ x 17″ Village Map Poster, hand-illustrated by Melbourne-based artist and game developer, Marigold Bartlett

An extra sticky official "No Goose" Sticker
Additional information
| | |
| --- | --- |
| Amazon | https://www.amazon.com.au/s?k=untitled+goose+game&ref=nb_sb_noss |
| EB Games | https://www.ebgames.com.au/search?q=untitled+goose+game |
| The Gamesmen | https://www.gamesmen.com.au/catalogsearch/result/?q=untitled+goose+game&dir=desc&order=relevance |
| JB Hi-Fi | https://www.jbhifi.com.au/?q=untitled+goose+game&hPP=36&idx=shopify_products&p=0 |